"Living life to its fullest, rooted in research."
That's been a particularly resonant mantra at Acacia Creek as the community is certified by Masterpiece Living as the only Center for Successful Aging in Northern California. The designation is given to organizations that have demonstrated a commitment to principals of successful aging across a range of criteria, including purposeful programming, team-member participation, and community culture.
The criteria were developed through a groundbreaking study on aging by the MacArthur Foundation that showed that as much as 70 percent of the physical effects of aging is determined by lifestyle choices rather than genetics. The rigorous certification process, which takes place every three years and takes six months to complete, requires administrators to compile detailed scores of resident health, safety, and wellness outcomes.
The results were clear: Acacia Creek residents were safer and healthier than their peers living in similar communities, and happier and more connected to friends and neighbors than seniors living in their own homes.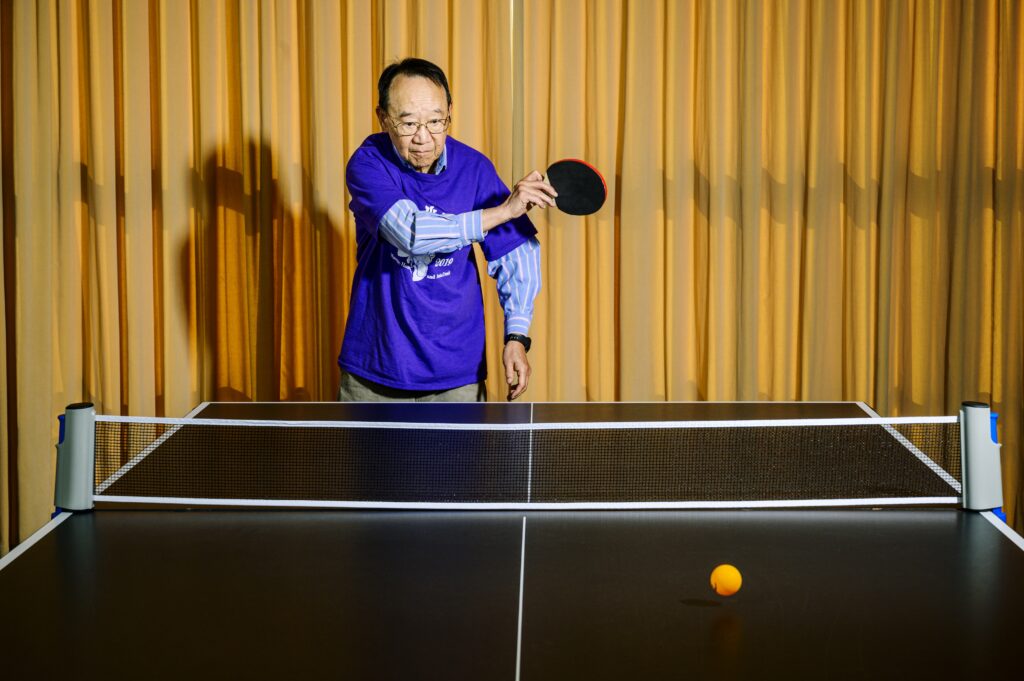 95% of Acacia Creek residents have confidence in the community's long-term future.
93.9% of Acacia Creek residents engage in individual intellectual pursuits each week.
"The biggest thing is ensuring that residents are using the skills, abilities, and expertise they bring to Acacia Creek," successful aging coach Penny Vittoria says. "If people aren't using those, then we're missing them. And if they're not adding to their skills, then we're missing it with our programming."
Residents at Acacia Creek reported that they were able to either use or build on their own skills at higher rates than peers at other Masterpiece Living communities. Beyond that, Acacia Creek residents get out of the house far more often than others in their age cohort do; they volunteer in their community at three times the rate of people over 65; and 93.9 percent say they engage in intellectual pursuits daily.
82.7% of Acacia Creek residents self-reported their health as good or excellent, higher than the national level for those 75 and up.
82.6% of Acacia Creek residents get out of the house at least twice a day—compared with 61.8% of all Masterpiece Living residents.
Hence the Motorcoach Murders. Initially founded by the late Earl Graves, a former resident, the production is the second-ever performance by the Acacia Creek Players—one of more than 30 clubs on campus, the vast majority started and led by residents. Among those are the Science and Engineering Discussion Group, a Great Courses lecture group, and all manner of arts and crafts clubs. "This is what we're trying to do," Vittoria says. "We have people who have a passion or expertise—we want them to share that with us. To come into their leadership and help facilitate a new program."
The Acacia Creek Players are made up of eight resident actors. Graves, the founder, approached Vittoria to ask about putting on the play. Vittoria encouraged him to adapt a script and connected him with Monica Pelcastre, a 28-year-old team member with a background in theater, who wound up directing the production. "This is all about empowered adults coming to live here, bringing a lifetime of knowledge and skills," Vittoria says. "We want them to bring that and enhance our community with what they bring to the table."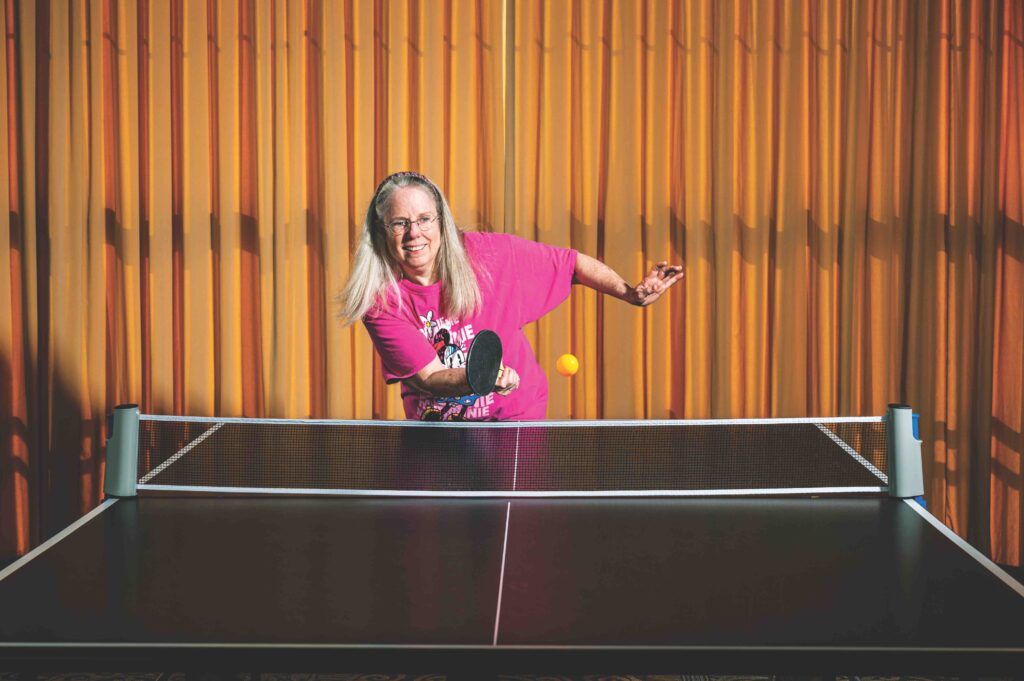 74.3% of Acacia Creek residents volunteer at least once a month.
40% of women at Acacia Creek practice strength training at least once a week—well above the national level of women 75 and up.
On the day of the performance, more than 60 people crammed into the makeshift theater to play along with the farcical whodunnit. And while the production was decidedly— and proudly—amateur, the laughter that powered it was music to Vittoria's ears. "We take the numbers incredibly seriously here," she says, pointing to the 93 percent overall satisfaction rating on Acacia Creek's annual Independent Living Resident Survey. "But ultimately, it's the human element that matters most."
Article by: 
Ian A. Stewart